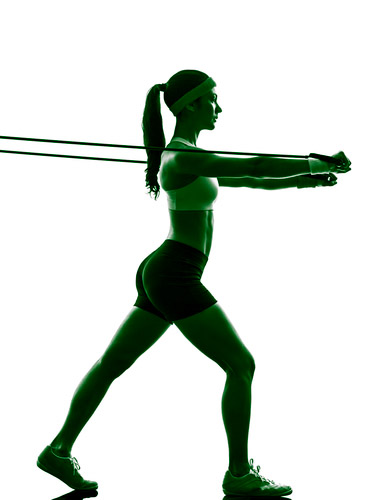 Resistance bands come in all different colors, types, and densities....but what are they used for? Can they be used for your injury/condition? Strength training can greatly benefit to increase muscle and bone strength, prevent falls and fractures, and aid with degenerative injuries. This, of course, is only possible if proper form and mechanics are used with resistance band activities. In physical therapy, resistance bands can be used to isolate strength training to specific muscles that have been affected secondary to surgery, or a non-surgical injury/condition.
There are many benefits to resistance bands themselves:
Resistance bands are cost effective and portable: they can be placed in home doorways or on the go.
Resistance bands can give you a whole-body workout or be used for upper or lower extremities. Benefits include challenging your core with dynamic exercises and scapular strengthening exercises to improve upright posture.
Performing all of the above exercises with resistance bands can also provide an increase in circulation, which aids in the healing process.
Exercises with bands can be used in weight bearing, or standing, as well as sitting or lying down positions.
Lastly, resistance bands can be progressed fairly easily when exercises have become effortless, or when you are ready to be challenged again. Increasing density in resistance bands is usually as easy as changing colors! Beware that different brands may vary in color progressions so be sure to be cautious of this.
If you are wondering if resistance bands can help you with your injury/condition, Sterling Ridge Orthopaedics can help you. Our team of fellowship-trained orthopedic physicians and experienced therapists will take the time to truly understand your needs and present the best options available for the prevention and treatment of your condition.
Lucy Andrade, PTA
Physical Therapist Assistant